Hosts Jenny and Meff gay scream about every episode of your favorite wholesomely gay all-ages animation, She-ra and the Princesses of Power. Fun segments! Awesome guests! Sweet playlists! (But mostly gay screaming!) Find more info at Heyadora.gay and on Twitter, Instagram, and TikTok @heyadoracast.
Episodes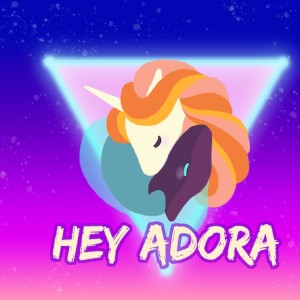 Wednesday Feb 17, 2021
Wednesday Feb 17, 2021
EVIL ZOMBIE ROBOTS! OH NOES! Time to meet our favorite geek princess with prehensile hair, a penchant for tiny food, and lots of robot friends-- it's ENTRAPTA of course! Major shout-out for neurodiversity representation in animation (You best believe that drunk Adora can't say that three times fast).  To celebrate Entrapta, we have not one, but TWO guests for your ears: Stephanie Burt, professor of English literature at Harvard University; plus a hot hot interview segment with disability advocate and hilarious human Mishy Kats! *Full interview will air separately--stay tuned!
*Alcohol/Substance Use chat starts at 59 minutes and ends at 1:05.*
Where to find Stephanie Burt:
Twitter- @accommodatingly
After Challimachus: "Contemporary translations and adaptations of ancient Greek poet Callimachus by noted writer and critic Stephanie Burt." https://bit.ly/3k0twEh
Where to find Mishy Kats:
Twitter- @Badvolk_
Instagram- @Badvolk
https://mishmashmusings.medium.com
Episode Playlist: https://spoti.fi/2NChhC0
For more information, you can find us at heyadora.gay, or on Twitter, Facebook,  Instagram, and TikTok @heyadoracast. Have a question or just want to share your thoughts? Email us at  heyadoracast@gmail.com. Won't you gay scream with us?!