Hosts Jenny and Meff gay scream about every episode of your favorite wholesomely gay all-ages animation, She-ra and the Princesses of Power. Fun segments! Awesome guests! Sweet playlists! (But mostly gay screaming!) Find more info at Heyadora.gay and on Twitter, Instagram, and TikTok @heyadoracast.
Episodes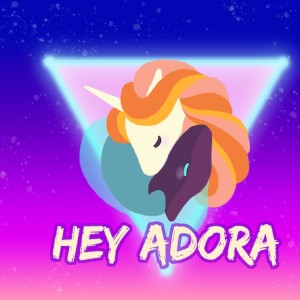 Tuesday Dec 08, 2020
Tuesday Dec 08, 2020
We're back in your feeds to discuss the first half of the iconic(ally gay) pilot episode, The Sword Part 1! Adora receives the call to her hero's journey; Catra just wants to blow something up, Shadow Weaver is emotionally toxic, and a baby bi princess just wants her mom to trust her with more military independence. AND SO MUCH MORE. Jenny & Meff will be dropping new eps every other Tuesday, all season long!
For more information, you can head over to our website heyadora.gay or
https://linktr.ee/HeyAdora
. Have questions or thoughts that we need to hear? You can find us on Twitter, Instagram, Facebook, and Tiktok @heyadoracast or send us an email at
heyadoracast@gmail.com
.