Hosts Jenny and Meff gay scream about every episode of your favorite wholesomely gay all-ages animation, She-ra and the Princesses of Power. Fun segments! Awesome guests! Sweet playlists! (But mostly gay screaming!) Find more info at Heyadora.gay and on Twitter, Instagram, and TikTok @heyadoracast.
Episodes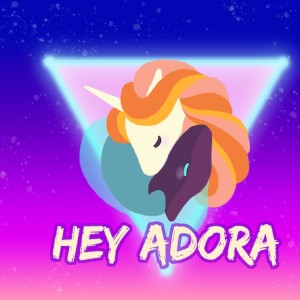 Saturday Oct 31, 2020
Saturday Oct 31, 2020
OH, HEY THERE! It's Jenny and Meff coming to you on this, the night of Halloween, with a surprise launch!!! Muahahaha! Prepare to hear about us, our history with the show, how we got here, what we're here to do, and *lots* of gay screaming!!!! Join us on this queer ride, won't you?
You can find us on:
Twitter: https://twitter.com/heyadoracast
Instagram: https://www.instagram.com/heyadoracast/
Spotify Playlists: bit.ly/Heyadoralists
Have questions or just want to say hey? Email us at heyadoracast@gmail.com! Thanks for joining us!